FOR TEAMS THAT ARE ABLE TO RESUME IN DELTA LEVEL 2 PLEASE ENSURE YOU READ AND UNDERSTAND TNC GUIDELINES UNDER THE COVID-19 TAB IN THIS WEBSITE. IF THESE ARE NOT FOLLOWED COMPETITIONS COULD BE CANCELLED. THANK YOU EVERYONE FOR YOUR CONTINUED SUPPORT TO ALLOW US TO FINISH OFF OUR SEASON FOR MOST OF OUR COMPETITIONS - IT IS APPRECIATED!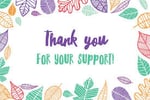 TAURANGA NETBALL CENTRE CANTEEN, BARISTA AND BAR
Did you know that the canteen and barista is open during every competition? Did you also know that TNC is now fully licensed and the bar operates during competitions for anyone over 18? Every dollar goes back into the Centre so THANK YOU for the support!