2022 TCD Premier Netball Club Trials
Trial dates for Thursday Premier teams are 27th January and 3rd February from 6.15pm - 8pm at Trustpower Arena

PREMIER COACH AND MANAGER WANTED
Trial dates for Thursday Premier teams - Tuesday 1st Feb and Thursday 3rd Feb from 6pm - 7.30pm at Trustpower Arena.
Trials dates for Wednesday Social teams - Wed 2nd Feb from 6pm - 7.30pm at Tauranga Netball Centre.
PREMIER COACH AND MANAGER WANTED
Are you interested in coaching or managing a Premier netball team in 2022? Mt Allied are seeking an experienced coach and manager for our Thursday indoor Premier 2 team. Please contact michelle@plumb.co.nz if you are interested.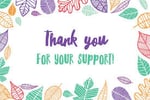 TAURANGA NETBALL CENTRE CANTEEN, BARISTA AND BAR
Did you know that the canteen and barista is open during every competition? Did you also know that TNC is now fully licensed and the bar operates during competitions for anyone over 18? Every dollar goes back into the Centre so THANK YOU for the support!